Weather at The Watering hole
72°
broken clouds
humidity: 69%
wind: 8mph ENE
H 72 • L 71
The Watering Hole
Safari & Water Park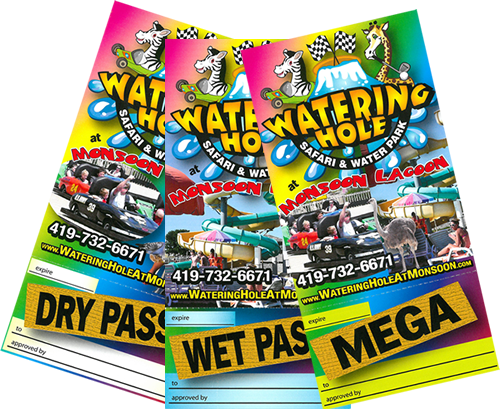 We have a wide variety of tickets starting at $15. Wet or Dry, Purchase tickets at the door, or skip the line by purchasing online!
Let's Party!
Celebrate birthdays, reunions, employee outings and more at the Watering Hole!
Get Info Now
So many things to do
We have a HUGE selection of activities to choose from, and many more on the way. You'll never be bored again!
Contact Us
Want a custom Birthday or Work party? Have other questions? Feel free to give us a call, or use the form to send us a message.
Contact Us
Please use the form to send us a message if you have questions or concerns. We look forward to hearing from you!
Address
1530 S Danbury Rd, Port Clinton, OH 43452

Email
info@wateringholeatmonsoon.com